NT DENTAL AT LAB DAY CHICAGO 2022
20-MINUTE LIVE TABLE CLINICS AT BOOTH C-5
Expanding your Custom Abutment Knowledge:
the Tools, the Process and the Insights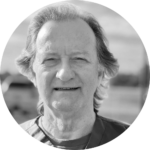 by Perry Carroll, CDT
This presentation will cover the tools needed for analog and/or digital processing of custom abutments. The presenter will walk you through a variety of restorations and explain his diagnostic procession methods and how to best decide which workflow to choose. You will gain insights into various techniques and multiple factors of decision making.
Perry Carroll, CDT, has more than 45 years of experience covering all specialties of dental technology, focusing on achieving functional results in advanced dental situations while maintaining natural esthetics. He often lectures and teaches for dental programs at various universities. He is a consultant for laboratories and dental offices around the world, and regularly participates in beta testing of products for top international dental manufacturers.
Screw-mentable Implant Restorations:
an Alternative to Cement and Screw-retained Restorative Designs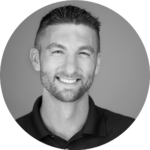 by Nate Heffelfinger, DDS
Intraoral scanning is quickly replacing physical impressioning as it allows "model-free" restorative fabrication. The lack of physical models reduces time and expense associated with fabrication of the restoration. However, it may create difficulty for the dentist at the delivery appointment if interproximal contacts require modification for proper fit. This presentation will highlight the screw-mentable restorative design and reveal how it helps overcome common problems encountered when delivering model-free screw-retained restorations.
Dr. Heffelfinger is the owner of Smiles For Life in Auburn Indiana. He is a graduate of the Kois Center in Seattle, Wa. In 2017 he received his Fellowship in the Academy of General Dentistry. He has received Fellowship in the Pierre Fauchard Academy and was nominated for the American College of Dentists in 2021. He currently is the technology advisor for his local Seattle Study Club component. Dr. Heffelfinger holds two U.S. patents for advancements in removable prosthodontics. He is an expert in many areas of digital dentistry including Intraoral scanning, CAD/CAM techniques and materials, digital planning for implant surgery, and 3-D printing.
Sign up now for a spot in one of the Table Clinics
Attention: The number of participants is limited, so hurry up!