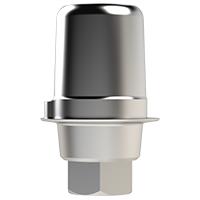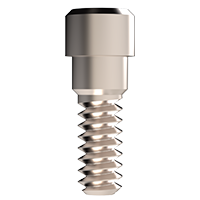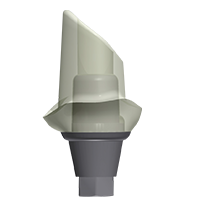 Titanium Base
---
---
For the production of individual implant-supported hybrid abutments.
BENEFITS:
engaging
individual abutment design within the CAD software via the NT-IQ implant libraries
large-area bonding, therefore permanent and stable connection to the base
applicable for conventional processing or CAD/CAM technology

APPLICATION:
titanium base to bond individually manufactured superstructures from ceramic materials (zirconium dioxide, lithium disilicate) or plastics (PMMA, PEEK, composite)

TECHNICAL DETAILS: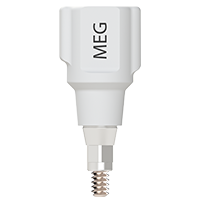 3D-Guide®
---
---
Scanbody for high-precision transfer of the implant position.
BENEFITS:
exact positioning via metal interface
suitable for intraoral scanners
the different geometries of the lateral surfaces guarantee an exact repositioning in the CAD software even with incomplete capture
integrated aspiration-proof screw
X-ray detectable
alignment of scanbody can be incrementally adjusted via the abutment-implant connection
series and platform can be easily identified by laser engraving

APPLICATION:
scanbody for model scan
scanbody for intraoral scanners

TECHNICAL DETAILS:
2-3 μm manufacturing tolerance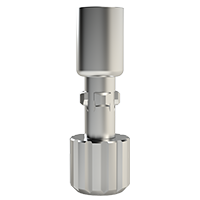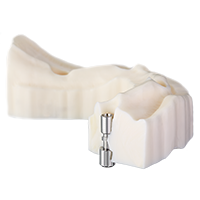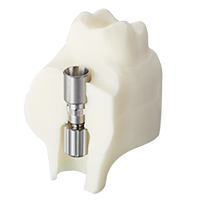 DIM-Analog®
---
---
Digital Implant Model Analog
BENEFITS:
implant analog for digital model production within the Modelbuilder CAD applications
two-part repositionable implant analog
can be positioned exactly through guidance elements
position correction possible
design supports exact repositioning of removable gingiva parts
sleeve available for optional use in conventional plaster models
APPLICATION:
for the production of implant models in the digital workflow
TECHNICAL DETAILS:
Ti6Al4V ELI Grade 23
stainless steel
ADDITIONAL INFORMATION: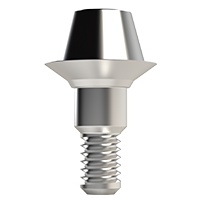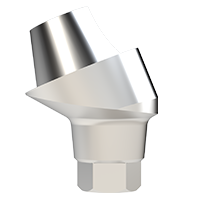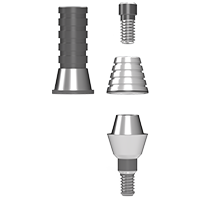 2-CONnect®
---
---
Equalizes divergences between different angled implants. Available in various gingival heights and angulations.
This product is currently only available for the E-Series and N-Series.
BENEFITS:
self-centering cone connection
highest flexibility with divergent implants positions, i.a. can be combined with NT-LOcON locator type attachment
tension-free fit through optional adhesive connection (female part)
applicable for conventional procession or CAD/CAM technology
optimized abutment design enables even distribution of occurring forces
one single type of female part (cap) covers all impant systems and platforms
female part (cap) for locator-type attachment (LOcON) is optionally available

APPLICATION:
for bars, bridges and structures without rotation protection

TECHNICAL DETAILS: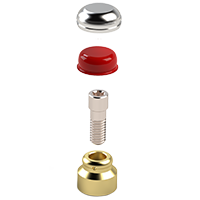 LOcON
---
---
The combination with the proven NT 2-CONnect® abutment opens up a unique variety of application options. For every prosthetic challenge, you will receive the appropriate, technically safe solution.
Compensation of the gingival height and the compensation of different implant inclinations are made possible simply via the NT 2-CONnect® abutment.
In addition, the connection geometry of the LOcON coping is completely identical to the LOCATOR® geometry.
BENEFITS:
synchronization of different implant systems via 2-CONnect®
quick and easy supragingival exchange of the LOcON coping, no abutment change
high flexibility within different indications
compatible with LOCATOR® components
LOCATOR® is a registered trademark of Zest IP Holdings LLC, USA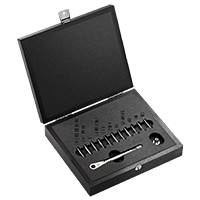 Tool Set
---
---
13-piece tool set in a black wooden box including a torque ratchet, ratchet adapter and ISO shaft inserts for the tightening of abutment screws of all NT supported implant systems.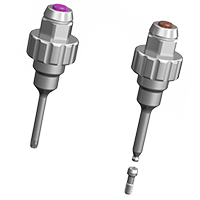 Screwdriver Set
---
---
11-piece screwdriver set in a practical metal box for tightening of abutment screws of all supported implant systems.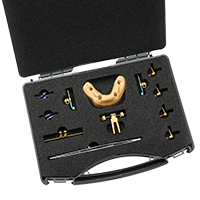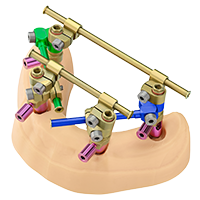 VAL-Jig
---
---
Positioning fixture for dental implants, with support unit, for transferring the implant position, for checking and correcting implant analogs.
BENEFITS:
avoids imprecisely fitting frameworks
prevents repetition and correction of implant frameworks
sterilizable
compatible with many implant systems
color related coding referred to implant series
process control of implant position transfers
ensures reliable production processes

APPLICATION:
all-on-4 concept
multiple implant insertions
replaceable implant analogs, e.g. NT DIM analogs

TECHNICAL DETAILS:
prefabricated precision turned parts
mounting fixture with unified interface for all implant systems

ADDITIONAL INFORMATION: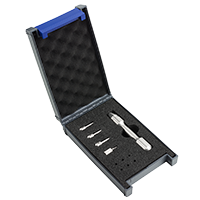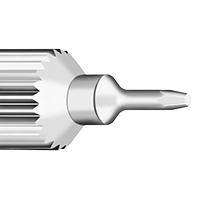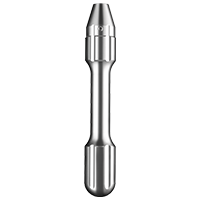 NT X-tra Holder Set
---
---
The multi-part X-tra holder set protects the implant inferface from damage during the finishing/processing phase.
BENEFITS:
solid stainless steel grip for optimal heat dissipation during finishing/processing
includes 3 inserts to cover 26 implant systems on 3 mill lab analog sizes
mill lab analogs and inserts can be changed quickly by just loosening a thread pin
SET INCLUDES:
Handle
Screwdriver for Handle
Insert for the Handle Ø 3.5 mm
Insert for the Handle Ø 4.3 mm
Insert for the Handle Ø 5.0 mm
Case